Modern Outsourced Sales and Marketing Thought Leadership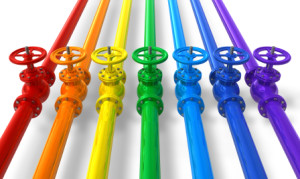 B2B Lead Generation, Sales & Content Basics Many B2B companies try so hard to generate more leads that they do not come up with a clear strategy for how to do so most efficiently and effectively. What these companies do not understand is that a successful campaign...
read more
Marketing automation helps sales reps increase their productivity in multiple ways. Marketing automation tools are used by companies of every size to increase the value of their online presence. Whether a business needs better lead generation or an improvement in the...
read more
1. Don't Wait to Follow Up on Leads You spend $15K, $30K, $100K plus on a trade show.  You spend money on inbound pay-per-click, or publishers etc. If the marketing department is in charge of sharing the leads they may score and then share with an internal team or an...
read more
A quick 2:00 video that explains why you may need sustained modern multi-channel marketing for sustained sales success
read more
Marketers say that the biggest benefits of automation are saving time (74%), increased customer engagement (68%), more timely communications (58%) and increased opportunities including up-selling (58%) (Adestra). While marketing automation has been a legitimate...
read more