Modern Outsourced Sales and Marketing Thought Leadership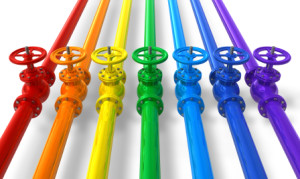 B2B Lead Generation, Sales & Content Basics Many B2B companies try so hard to generate more leads that they do not come up with a clear strategy for how to do so most efficiently and effectively. What these companies do not understand is that a successful campaign...
read more
The Science of Fast and Effective Marketing Automation Marketing Automation is the simplest and most effective way to instantly improve lead generation and conversion. Implementing a marketing automation solution will streamline your sales and marketing efforts...
read more
Sales Success Requires Consistent Sales Ready Leads 70% of your buyers prefer to learn about your solution through email. And 60% of your buyers are shortlisting with digital education before engaging with sales reps. Success now requires integrated campaigns to...
read more
Facebook Twitter LinkedIn Businesses that use marketing automation to nurture prospects experience a 451% increase in qualified leads. (Propeller) B2B marketers say the number one benefit of marketing automation is the ability to generate more qualified leads (Pepper...
read more
Reasons to Consider Outsourcing Sales and Marketing For many businesses ready for growth, it's fairly typical to consider outsourcing sales and marketing and various other functions including: human resources, accounting and IT. And historically, when it comes to...
read more