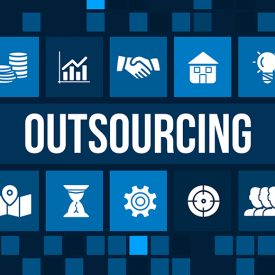 Content marketing is now a critical component for successfully outsourced sales and marketing.  Supporting your outsourced sales and marketing team with content allows you to effectively:
Demonstrate the character of your company
Communicate the business problems your company solves for your potential buyers
Build trust with your buyers digitally
Quality content also helps you to increase visibility in search engines, can be used for email marketing campaigns and in social media. Not only will buyers find you with greater ease but when they do engage with your outsource sales reps and conduct a search of your company (typically when on the phone with your outsource sales rep) they will discover some of your content and advice lending greater credibility to your outsourced sales and marketing sales phone and digital conversations.  Here is a quick list of how to approach content when working with an outsourced sales and marketing company.
Plan for the type of content your outsourced sales and marketing team needs
Create content for every stage of your sales process and buyer's journey.  Below is a framework we leverage to help our outsource sales and marketing clients.
Early stage content should be educational
Content should be created with the goal of engaging and educating your potential buyers.  Don't simply push features and benefits of your product.  Technical specs and businesses cases are important later in the sales process.  But early in process its important to make sure that your content has the goal of educating the customer about issues or concerns they have, and/or problems they may need to solve to improve their business.
Use all types of content
Not all buyers engage with all formats of content.   Some buyers will want to read blogs, some checklists and some whitepapers.  Live webinars are a fantastic source of deep and rich educational material but many busy business executives may prefer a recorded video they can watch in the evening.  And finally don't forget short education videos.
Use all types of video
Videos can be created in short and impactful bursts.  As an outsource sales and marketing company we can run half day to full day workshop and typically create 7 to 12 impactful videos that can be used over and over again in an outsource sales process.  Types of video we recommend are
Short video demos – screen casts of your solution or product being used.
Headshot videos – of your thought leaders sharing information
Short intro pitch video – take your initial PowerPoint presentation and compress into short animated video
Gabriel Sales helps company build modern sales and marketing operations to help you more effectively outsource sales.  To learn more about how we build our sales engines and use content to build trust with your potential buyers feel free to check out our new approach to outsource sales and marketing engagement.